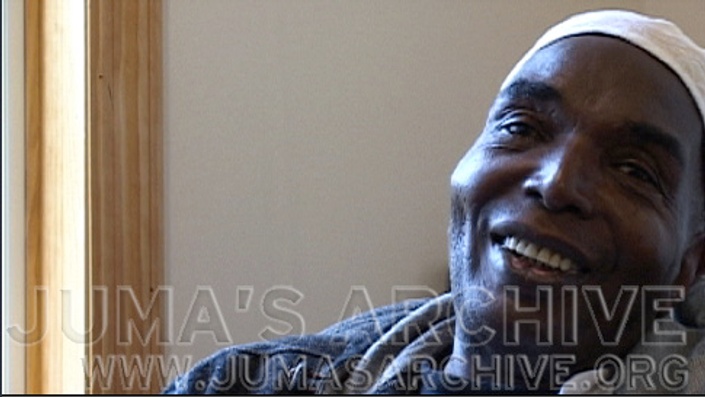 Juma Sultan's A.M.S.
A Study in Universal Primal Rhythms
Your Instructor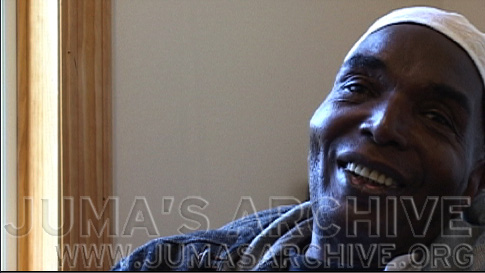 Percussionist Juma Sultan shot to international fame when he stepped onto to stage of the 1969 Woodstock Festival as a member of Jimi Hendrix's Gypsy Sun & Rainbows. However, his musical journey neither starts nor ends there.
As a child in Monrovia, CA, Juma Sultan, displaying his early affinity for music, started playing African percussion instruments at the age of nine. In his late teens and early twenties, Juma Sultan was touched by Jazz, particularly, the music of saxophonist Sonny Simmons. While attending a concert in Los Angeles, he heard Ray Brown play Double Bass, which inspired him to learn it. His talent shone through, quickly becoming proficient, he befriended Sonny Simmons and joined his band. At the urging of Mr. Simmons, Juma Sultan relocated to New York where the music scene was exploding in the mid '60's.
It was in New York that Juma forged the relationships that would prove to be his destiny. He met Ali K. Abuwi with whom he co-formed the still active, free-form musical collective Aboriginal Music Society. He also met a struggling guitarist named James Marahall Hendix, whom Juma would see around town; however, Juma Sultan was focused on his flourishing career as a working jazz musician on the Double Bass, percussion, and various woodwinds. Some of the musicians that he collaborated with during this period are: Albert Ayler, Pharaoh Sanders, Sonny Sharrock, Archie Shepp, James "Blood" Ullmer, Dave Burell, Barry Altshult, and Sam Rivers, among others.
Juma Sultan realized that due to the improvisational nature of jazz, he was witnessing and making some amazing music that was not captured in any way. He purchased a Nagra tape recorder to document these fleeting improvisations. Over the years, Juma has recorded of hours of music and has received a grant from the National Endowment of the Arts to help preserve the collection at Clarkson University. For more information, please refer to http://jumasarchive.com .Not long after arriving in NYC, Juma Sultan was made aware of Bob and Isabelle Likalla and the Group 212 inter-media workshop that they ran in Woodstock, NY. Juma was impressed with the facilities and joined them. Juma Sultan soon interacted with the burgeoning artist community in Woodstock and split his time between there and NYC. Under Group 212, Juma Sultan staged concerts with his Aboriginal Music Society. He also started African Drum Circles that were staged on Sundays on Woodstock's Village Green.
It was there in 1969 where Juma Sultan renewed his acquaintance with Jimi Hendrix. The pair started spending time together and became very close friends. Juma Sultan wrote and recorded with Hendrix from late 1968 until the guitarist's death. His work appears on numerous Jimi Hendrix recordings that were released posthumously. In addition to Woodstock, Juma Sultan appeared with Jimi Hendrix on the Dick Cavett television show and other public appearances.
After the death of Jimi Hendrix, Juma Sultan strengthened his musical partnership with James DuBois, and the two led Studio We, which was part of the Loft Jazz scene – in order to give jazz musicians places to play.
In 1972, when George Wein moved the Newport Jazz Festival to New York, Juma Sultan and a number of other colleagues felt that New York musicians were under represented in the roster of artists that were to perform. As a result, Juma Sultan helped organize, and eventually lead, the New York Musicians Organization ("NYMO") which organized concerts to successfully protest the Newport Jazz Festival's programming. The next year, George Wein invited NYMO to participate in the Newport Jazz Festival. After 1973, NYMO decided to stage its own annual jazz festivals for the next decade.
In addition to serving as an interview subject on countless books and documentaries on the life of Jimi Hendrix, Juma Sultan is the subject of an e-book by Stephen D. Farina, published by Wesleyan University Press, entitled "Reel History:The Lost Archive of Juma Sultan and the Aboriginal Music Society", which is an imaginative, multimedia work detailing the story of the Aboriginal Music Society and how Juma Sultan's extensive Jazz recordings came to be archived at Clarkson University.
Juma Sultan has produced concerts, managed artists, and continues to perform and record. He can currently be seen performing as part of the Aboriginal Music Society, Asha Nan, or sitting in with friends such as Vinnie Martell, lead guitarist for Vanilla Fudge. In 2013, Juma Sultan was asked by the Estate of Richie Havens to lead a drum circle at his public memorial concert.
Juma Sultan's work with the Aboriginal Music Society from the 1960's to the 1980's is currently enjoying a resurgence having released two albums in the last two years: 2011's "Father Of Origin" on Eremite Records and 2012's "Whispers from the Archive on Porter Records. Both releases have been well received by the Jazz world.