James Hurt Piano Workshop Concert
Your Instructor
A native of Memphis Tennessee, the Home of the Blues, James Hurt was born on May 8, 1967 in the historic community of Orange Mound, a 2016 Preserve America community formally recognized by First Lady Michelle Obama. A child of radio and TV, James credits his Mother for his exposure to such greats as B.B. King, Rufus Thomas, Albert Collins, Muddy Waters, John Lee Hooker, Stevie Ray Vaughn, Bobbie Blue Bland, Robert Cray, Johnnie Taylor, Al Green and Isaac Hayes. At age ten James was given an autographed copy of the classic Art Blakey album Witch Hunt. James became dedicated to the drums by age twelve. James began to transcribe at the piano by age sixteen. James' unique approach to creative artistry is an amalgam of experimentalism, scientific analysis, and synthesis. In a musical sense James considers himself a genre-blender who approaches music as an emotional journey in sonic exploration.
At age sixteen, while attending Watkins Overton High School of the Creative and Performing Arts, James' mother purchased an antique upright piano for eighty dollars thus facilitating James' pianistic journey. Phineas Newborn Jr. would stay for dinner and later played the piano while James sat next to him in awe. It would be their first and last meeting. James, a classically trained percussionist and self-trained pianist, immersed himself in music by transcribing various styles ranging from jazz, gospel, classical, blues, R&B, soul, funk, eclectic, world, orchestral, and electronic music, including hip-hop and studio recording and engineering techniques. James explored the piano by emulating the recordings of Quincy Jones, Earth Wind and Fire, Steely Dan, Stevie Wonder, Aretha Franklin, Donny Hathaway, Roberta Flack, Natalie Cole, B.B. King, The O'Jays, Dionne Warwick, Duke Ellington, Count Basie, Art Blakey, Dave Brubeck George Benson, The Isley Brothers, James brown, Minnie Ripperton, Prince, The Jackson Five, in addition to many Classical recordings from his mother's record collection.
James attended Tennessee State University, in Nashville, and earned a Master of Science degree in Computer-Based Music Education and studied under Director of Bands Edward L. Graves. Assistant Director of Bands Professor Thomas L. Davis, and Associate Director of Bands Professor Benjamin Kirk. James marched in the Tennessee State University Aristocrat of Bands, the first HBCU band to provide half-time entertainment at nationally televised sporting events in the United States. James was recruited from Watkins Overton High School of the Creative and Performing Arts and would soon be enlisted as a student arranger and conductor of the two hundred piece marching band. The band featured a high-step marching style, draping silk cape, and the unique ability to dance while playing their instruments. Under the direction of Professor Kirk James played drum kit (later switching to piano) in the Tennessee State University Jazz Ensemble. James would further cultivate his pianistic skills at TSU by locking himself in the practice rooms, forcing his fingers to comply with his ideas.
Harmony, counterpoint, form and analysis instructor Dr. Donald Barrett, Oberlin Conservatory Alumnus and concert pianist, overheard James improvising at the piano and suggested that he switch his major to piano. James declined yet he was still exposed to the piano literature of Bartok, Prokofiev, Ginastera, Liszt, Chopin, Gershwin, Legeti, and Rachmaninoff. James graduated Summa Cum Laude with a Master of Science Degree in Computer-Based Music Education yet was determined to pursue his improvisational and compositional interests further.
The first experience with sound design for James came when he connected a small television set to a Commodore 64 personal computer in his bedroom using an A/D converter. James found he could crunch hexadecimal numbers and convert them to time values which produced sine wave bass lines from the TV set's audio speaker. Experimental field recordings of environmental sounds were explored in depth by James. The recording arts and sciences is at the heart of James' vision as a creative artist. James has recorded on such record labels as Atlantic, Impulse, Motown, High Note, Fresh Sounds, Innerscope, Reservoir, Enja (Germany), Polygram Polydor (France), Red Records (Italy), Pi Records, Sony Music (South Africa), Smalls Records (NYC), DreamWorks Records and Adam Rudolph's Meta Records. In 1995 Bruce Lundvall signed the Sherman Irby Quartet after hearing them at their Smalls Jazz Club late night residency. Upon submitting a three-song demo Lundvall signed James as a solo artist, recorded three projects, and released Dark Grooves Mystical Rhythms on the Blue Note Records label in 1999. James recorded on Grammy nominated albums for Antonio Hart (Here I Stand), Abbey Lincoln (Wholly Earth), and Russell Gunn (Ethnomusicology Vol. I). Along with Danish guitarist Thor Madsen and band mates Dana Murray and Eric Revis (Sherman Irby Quartet), James co-created and presented the first hip-hop band to play at the Blue Note Jazz Club in New York City under the group name The Real Live Show which featured Malik Burke as Dionysus, MC Stimulus, and DJ Colt Sievers. Shop Rockin' and Come Back garnered placements in MTV2's video rotation from their self-titled CD Class is in Session. The group developed an occult following through the years from their weekly open mic sessions held every Tuesday night at Izzy Bar at 1st Avenue and 10th Street in the East Village. The session sustained it's reputation as a safe space for all races, gender identities, epic non-violent spirited conscious MC battles, and real-time improvised eclectic music. James further developed his passion for commercial music and sound design and as result secured placements for both HBO and FORD ad campaigns. James scored an independent student film about the journey of a young woman from her southern roots to New York City on her quest to become a film documentarian. James has performed with a broad range of artists including Donald Byrd, MC Special Ed, Q-Tip, Vernon Reid, Melvin Gibbs, Brandon Ross, Greg Tate, Joseph Bowie, Corey Glover, Bilal, Val Jeanty, DJ Silver Surfer, DJ Spinna, DJ Logic, Bernie Worrell, Amp Fiddler, Maceo Parker, Buster Williams, J.T. Lewis, Wil Calhoun, Jeff Tain Watts, Pheron Aklaff, Brahim Fribgane, Hassan Hakmoun, Carole Alexis (Ballet Des Ameriques), Kim Thompson, Nikki Glaspie, Suphala, Brandon Ross, Pete Cosey, Oliver Lake, Sam Newsome, JD Allen, Eric Wyatt, Waddada Leo Smith, Nels Cline, Arto Lindsay, Marvin Sewell, Joel Harris, Miles Okazaki, Abraham Burton, Eric McPherson, Darrell Green, Gerald Cannon, Dezron Douglas, Meshell Ndegeocello, Deatne Parks, Alice Smith, Evelyn Blakey, Vanessa Rubin, Imani Uzuri, Suzanne Alt, Reggie Washington, Gene Lake, Anthony Tidd, Steve Lehman, Jonathon Finlayson, Mark Kelly, James Carter, Rashaan Carter, Gregoire Marett, Rudresh Mahanthappa, Vijay Iyer, Duane Eubanks, Taurus Mateen, Nasheet Waits, Camille Thurman, and Charenee Wade.
As a studio enthusiast James is drawn towards opportunities to produce recorded music with equal enthusiasm as performing it live. Earlier in the 2010's James assisted Dutch saxophonist/DJ Susanne Alt as the New York-based synthesizer sound designer and music producer on her solo project entitled Saxify. James also produced a CD with Yayoi Filipsky, a Jazz vocalist, songwriter, and arranger of Japanese descent, entitled Rising Sun and toured it throughout Japan during the summer of 2017. French-Caribbean-American singer/songwriter Erwan Alexis tapped James as part of his production team. The project is currently in production having worked during the current COVID crisis. Erwan's smooth vocals and emotional delivery combined with audio-visual-story-telling are sure to engage the listener in the forthcoming project due out in 2021. Foster Joseph, a vocalist with silky vocals reminiscent of Nat King Cole, invited James to produce an EP of jazz standards and originals released in 2020 and the result has Joseph considering a full-length album. 2019-2020 enabled Spontaneous Creativity to self-produce their first studio project, currently in the finalization phase, scheduled for release in 2021 as a double CD. The unit kicked off 2020 as part of the jazz concert series at drom (NYC) on January 16th just prior to the annual CMA conference and before the COVID pandemic changed our world as we know it. James is currently working on an on-going archival project that consists of digitizing recordings of previous performances as a sideman with Antonio Hart, Abraham Burton, Russell Gunn, Abbey Lincoln, the Smalls jazz Club Sessions, in addition to James' own band's performances from various clubs and sessions in New York. The sources range from mini discs, CDs, and cassettes and highlight the 'lost art of Jazz piano comping' while also revealing James' passion for recording and documenting live music.
Curriculum
James Hurt Solo Performance Live in Europe
Available in days
days after you enroll
NUSTOCK 2021
Available in days
days after you enroll
FREE CONTENT
Available in days
days after you enroll
Courses Included with Purchase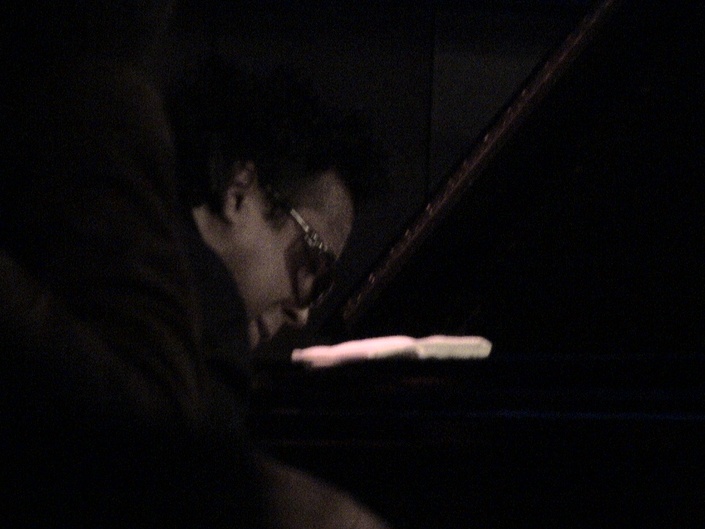 Bap's Jazz Piano Secrets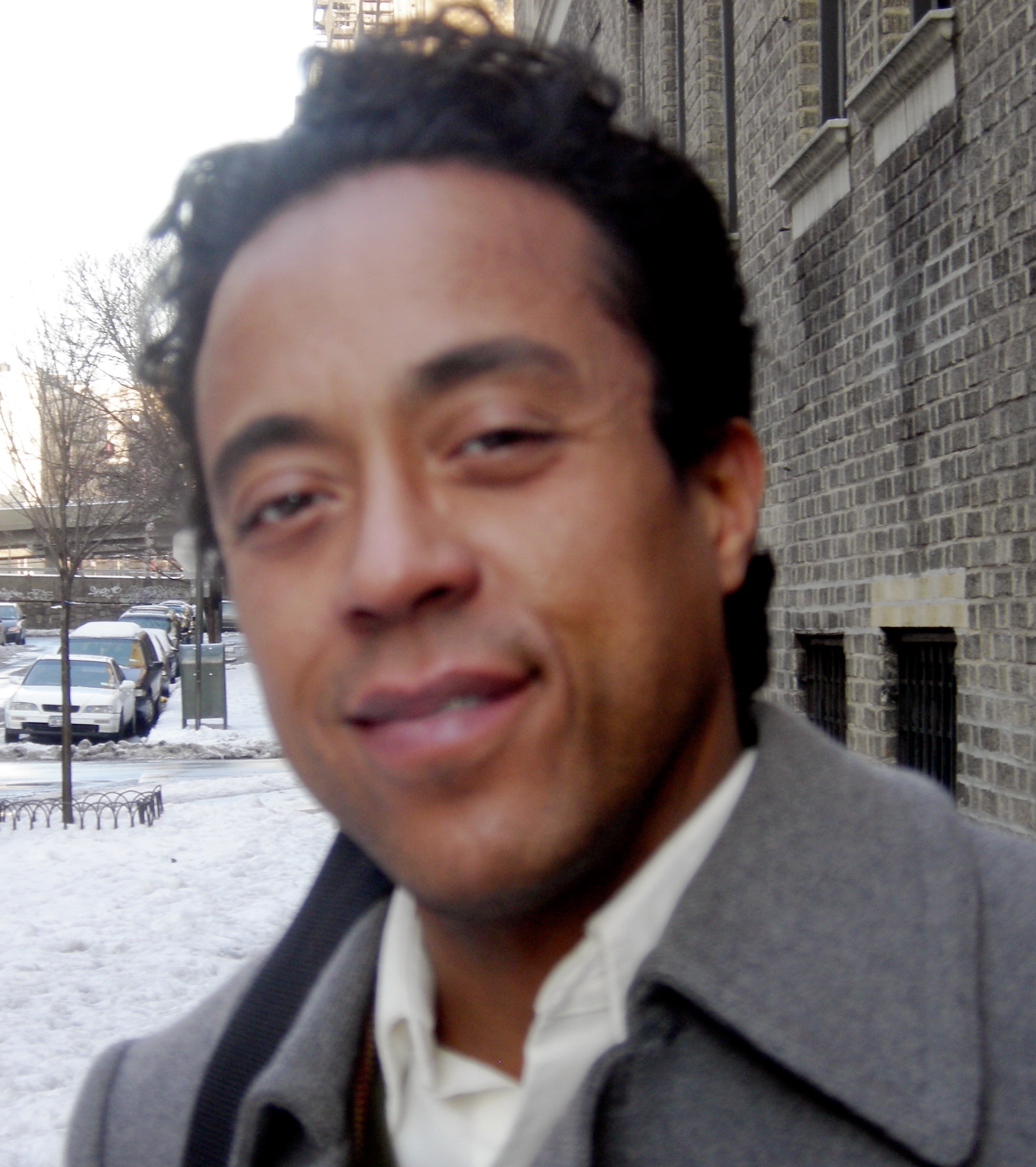 $471