Curriculum
Jazzinar Live w/ Ahmed Abdullah
Available in days
days after you enroll
The Unsung Heroes of the Sun Ra Arkestra
Available in days
days after you enroll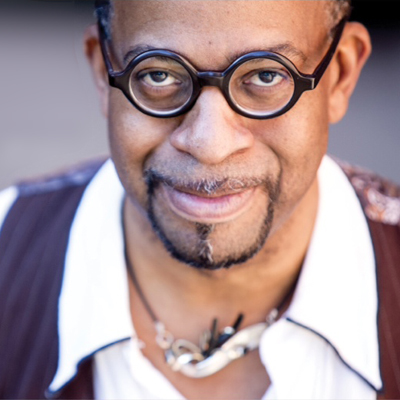 Dr. Bill Banfield served as Professor, director of Africana Studies /Center, Berklee College of Music. He taught in the college from 2005 until his retirement in 2020, as the college recently named him, Professor Emeritus founding director of Black Music Culture Studies for his service to the institution.
Prior, he served as the Endowed Chair Humanities, Fine Arts, professor of Music, director of American Cultural Studies/Jazz, Popular, World Music Studies, University of St. Thomas, MN(1997-2005), assistant professor, African American Studies /Music, Indiana University(1992-1997) where he developed the Undine Smith Moore Collection of Scores and Manuscripts of Black Composers.
In 2002, he was as a W.E.B. Dubois fellow at Harvard university and was appointed by Toni Morrison to serve as the visiting Atelier Professor, Princeton University, 2003.

Dr. Cornel West has called him," one of the last grand Renaissance men in our time..a towering artist, exemplary educator, rigorous scholar, courageous freedom fighter..", and Henry Louis Gates wrote of him, ..."Bill Banfield is one of the most original voices on the scene today.. he tunes us in to the conversation happening worldwide between the notes of contemporary musical culture.."

Having served three times as a Pulitzer Prize judge in American music( 2010/2016/ 2020), Banfield is an award winning composer whose symphonies, operas, chamber works have been performed and recorded by major symphonies across the country including; the National, Atlanta, Minneapolis, Dallas, Akron, Detroit, New York Virtuoso, Grand Rapids, Akron, Richmond, Toledo, Savannah, Chicago Symphonia, Indianapolis, Sphinx, Sacramento, San Diego symphonies.

Recently Banfield was appointed as a research associate at the Smithsonian Center for Folklife and Cultural Heritage (CFCH), one of the Smithsonian's 12 research and cultural centers.

A native Detroiter, he received his Bachelor of Music from the New England Conservatory of Music in Boston, a Master of Theological Studies from Boston University and a Doctor of Musical Arts in composition from the University of Michigan. His formal composition studies were under, T.J Anderson, George Russell, Theodore Antoniou, Bill Bolcolm, and Bill Albright.

He has authored 6 books on music, arts and cultural criticism, history and biographies, covering everything from contemporary Black composers, to Ornette Coleman, Nikki Manaj and Kendrick Lamar...notably Landscapes in Color: Conversations With Black American Composers(2002), and the biography of Pat Patrick, American Musician and Cultural Visionary.

..."..Music is the sound of the universe telling you it's time to listen...
🏼
...If I could with my art; strike a blow against mediocracy...thumb my nose at power, hate and injust action...lift a story that inspires joy...pull from life a creative melody that guarantees a sigh and wonder about beauty..build a room where everyone could find a friend...change the mind of a young person to find a better truth for themselves...... WOW, that would be a goal to work, live for and die happily having tried..."
B
Teach, share, change our world. They can do it!
WE LOOK FORWARD TO THIS MASTERCLASS!!!
Your Instructor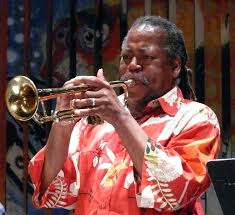 ABOUT AHMED
Ahmed Abdullah was born on Mother's Day, May 10th, 1947, in Harlem Hospital. He lived on 131st between Madison and Park avenues for the first sixteen years of his life. That period of his life inspired his trumpet playing as he listened to the jukebox on the street where he grew up and his sister Marilyn's records. Langston Hughes sat on the dais at PS 24, the elementary school he and his sisters Lorraine and Helen's attended. Malcolm X and Martin Luther King spoke on the corner a few blocks from his home. Mr. Michuax's book store sat opposite the movie theater where folks protested movies with white actors playing black heroes. These were heady times.
His oldest sister's death marked his admission to Brooklyn Tech, two wrenching events that had him picking up the trumpet. These events marked the end of his family as he had known it and the family subsequently moved to the Lower Eastside. Here he found a wealth of music and musicians in the neighborhood. He was able to hang out at Slugs and saw musicians performing at the Five Spot. He also made a new home with visual artist Ellen Coaxum, when he moved away from his parents as a teenager.
It was on the Lower Eastside that he first met Sun Ra, whose music has had a lifelong influence on hm. Ahmed joined the Sun Ra Arkestra in April of 1975, just before the birth of his twin sons Rashid and Shahid, whose mother, Iyabode, later encouraged a life changing trip to the historic 1977 Festival of Arts and Culture (FESTAC) in Lagos, Nigeria. He was introduced to Sun Ra through his work with the Melodic Art-Tet (Charles Brackeen, Ronnie Boykins, and Roger Blank). While working with the Sun Ra Arkestra, he also worked with Choreographer/Dancer Dianne McIntyre's Sounds in Motion Dance Company as the Music Director and collaborated with Mickey Davidson, dancer and choreographer who later became his partner.
In 1972, Abdullah formed his own band simply called Abdullah. His first recording by the same name has a black and white cover that shows the trumpeter holding his horn against a full black background. He recorded under that name in 1976, as well. There are three recordings of the group Abdullah, the Wildflower Series (1976), Live at Ali's Alley (1978) and Life's Force (1979) which was his first solo group recording.
Ahmed's understanding of the role the music was supposed to play in our society was about the spiritual, socio-economic, political aspect of the art form and he has felt that collective organizations were the way to address an in-balanced social structure. Therefore, at a young age, in the early 1970s, he became a member of the Collective Black Artists (CBA), an organization formed by Reggie Workman and Jimmy Owens, among others. At one of the CBA meetings, he met Charles Brackeen and they eventually formed the Melodic Art-Tet with Roger Blank and Ronnie Boykins and later with William Parker. A recording of that ensemble has been released on No Business Records in 2013. Another collective ensemble called The Group (Marion Brown, Billy Bang, Sirone, Fred Hopkins and Andrew Cyrille, was created by Ahmed in 1986. A live recording of that band was released by No Business Records in 2011. The collective group NAM (Alex Harding, Masa Kamaguchi and Jimmy Weinstein) has been recorded in 1999 and 2001.
In 1995, Ahmed, along with his wife, poet, and vocalist, Monique Ngozi Nri, created Melchizedek Music Productions (MMP). The company was originally conceived to breathe new life into the Sun Ra Arkestra, after the departure of Sun Ra and John Gilmore. In 1998 when Ahmed left the Sun Ra Arkestra, he was asked by the owner of Sistas' Place, Viola Plummer, to be the Music Director of that institution and MMP went to work to help Sistas' Place become an Historic Landmark Institution. Shortly after his appointment as Music Director, Ahmed, representing Sistas' Place became one of the founders of the Central Brooklyn Jazz Consortium (CBJC), an umbrella group of venues and organizations that produces a Jazz Festival and other events in Brooklyn. One of the major efforts on the part of MMP in helping to build Sistas' Place was a series of concerts in 2005 that were done in collaboration with Gianni Gullaberto in Milan at the Teatro Manzoni. Those concerts helped to motivate the definition of the phenomenal weekly spiritual regeneration that occurs at Sistas' Place as Jazz: A Music of the Spirit. Ahmed along with Louis Reyes Rivera and Monique Ngozi Nri, wrote a thesis to define the phenomenon.
Although he has always been the nominal leader of his own bands he has always treated them as if they were collectives. The bands have been called Abdullah, The Solomonic Quartet, Quintet and Sextet, Ebonic Tones and Diaspora. The latest iteration, Diaspora, is an acronym that means Dispersions of the Spirit of Ra. All of the bands have recordings released on various labels.
As an educator, Ahmed has worked with Young Audiences, The Orchestra of Saint Luke's, Carnegie Hall, The Brooklyn Philharmonic and he is currently a Teaching Fellow with the Department of Education teaching music to elementary school students in Brooklyn's Bedford Stuyvesant. He has a Master's Degree in education and is also an adjunct professor at The New School, where he teaches a course on the music and philosophy of Sun Ra. Ahmed is also the proud father of his three children Rashid, Shahid, and Tara. Tara is also an accomplished violinist and vocalist.
Melchizedek Music Productions produced its first recording in 2020, called Diaspora Meets AfroHorn, Jazz: A Music of the Spirit, Out of Sistas' Place. AfroHorn is a group conceived by Fransisco Mora Catlett, a multi-percussion/composer, who Ahmed met when they were both members of the Sun Ra Arkestra, back in the 1970s. The recording provides an opportunity to document some of the works we have been performing over the last 15 years. The artwork includes a painting by the late violinist and mathematician and all-round genius, Ramsey Ameen. We hope you enjoy it.
© 2020 Ahmed Abdullah
Frequently Asked Questions
When does the course start and finish?
The course starts in Spring 2021 and never ends! It is a completely self-paced online course - you decide when you start and when you finish.
How long do I have access to the course?
How does lifetime access sound? After enrolling, you have unlimited access to this course for as long as you like - across any and all devices you own.
What if I am unhappy with the course?
We would never want you to be unhappy! If you are unsatisfied with your purchase, contact us in the first 30 days and we will give you a full refund.